Cataracts in Focus
By Christopher Tortora, M.D.
Medical Director of Hawaiian Eye Center and Dry Eye Clinic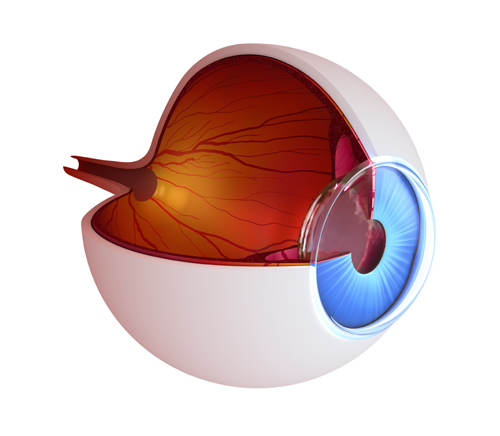 Cataracts affect nearly 24.5 million Americans—with almost 115,000 in Hawaii alone—according to Prevent Blindness America and the National Eye Institute. Many people are unaware or misinformed on the causes, signs and treatments of this common eye disease.

A cataract occurs when the normally clear lens of the eye starts to become cloudy, blocking and distorting light necessary for the retina to process images. Cataracts are a natural process of aging, but some risk factors include exposure to ultraviolet light, diet, smoking, diabetes, use of some steroid medications, and serious eye injuries. The disease usually worsens over time and can lead to blindness if not treated.

Fortunately, cataracts are treatable in most cases. If you are 40 and over, you should have a comprehensive dilated eye exam every two to three years from your eye care professional. If you are 40 and over with other risk factors or 60 and over, you should get an eye exam once a year. Signs of cataracts include blurred vision, sensitivity to light, fading or yellowing of colors, poor night vision, sensitivity to glare, and seeing a halo around bright lights.
READ MORE



Mahalos
Some of our patients shared their gratitude for our doctors and staff with thank you cards and gifts. The Hawaiian Eye Center team is grateful to be able to help our patients preserve and improve their vision.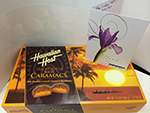 Dr. Rhee and Staff

Just over 1 year since got my new eye's
with the Restor implants. It's great not needing glasses for most things now.

Thanks a Bunch!
Warren Arakaki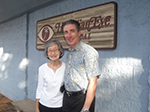 I feel so blessed to have good vision today to enjoy the daily blessings of life. I thank God for you - for your wonderful staff at Hawaiian Eye Center and especially your excellent care for my eyes through the many years! Thank you, Dr. Tortora!

With sincere aloha, Eleanor Otake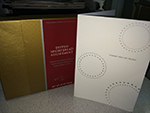 Dr. Rhee and Staff

Thank you for taking such good care of me and doing all my flight, cab, arrangements for me and my son in law. All of you are really nice and professional. You made my surgery experience a very pleasant one.

Thank you.
Josephine Wietor


Upcoming Events

August 18-22: Drs. Steven Rhee and Christopher Tortora will be hosting Vietnamese ophthalmologist Ngoc Khanh Nguyen Le for an observership at Hawaiian Eye Center, helping her to learn and bring back to her country some of the latest treatments and technologies being used by our doctors. Ongoing visits by Vietnamese doctors are being sponsored by Dr. Corboy's Hawaiian Eye Foundation.

Wednesday, August 27: Dr. Tortora will be addressing a group of eye doctors at the Waikele country club about Cataract care and treatment of the red eye. Note: This event is not open to the general public.

Saturday, September 6: Hawaiian Eye Center Staff will be joining in at the Walk to Defeat ALS at Kapiolani Park at 9:00 AM

In September, October, and November, Drs. Rhee and Tortora will be training young doctors in the University of Hawaii Family Practice Residency Program in evaluation and treatment of the eyes. As Assistant Clinical professors at the John A. Burns School of Medicine, Hawaiian Eye Center doctors are continually working to educate doctors in training and doctors already in practice.





Come visit us at our
new location

Located in the Waipahu
Medical Center
(808) 678-0622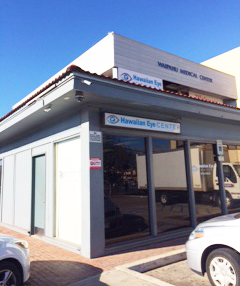 94-307 Farrington Highway B7-A
Waipahu HI, 96797

Christopher Tortora, M.D.
Steven Rhee, D.O.

Welcoming patients old and new at our New Location! (formerly Zobian Eye Clinic) Offering a same high level of quality service
Personalized care
Cataract services
Glaucoma services
Diabetic eye care
Complete eye exams
Optical Shop
Friendly Staff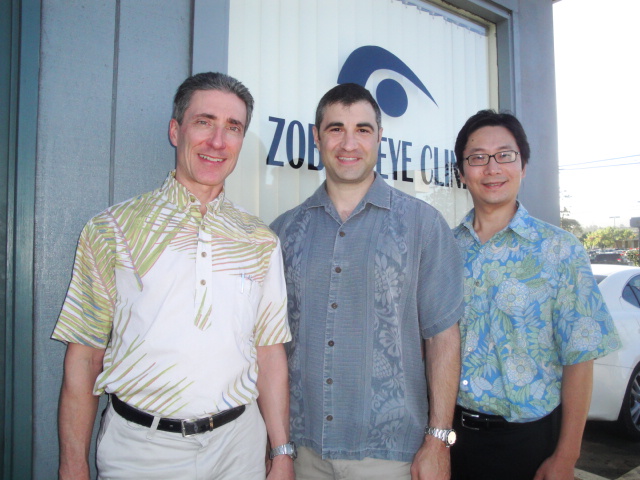 Hawaiian Eye Center's Dr. Christopher Tortora and Dr. Steve Rhee with Dr. Joseph Zobian whose Waipahu eye clinic is now a part of Hawaiian Eye Center

Visiting Doctor
Dr. Tran Dinh Minh Huy, ophthalmologist from Vietnam, visited the Hawaiian Eye Center in March to observe Dr. Christopher Tortora and Dr. Steven Rhee in clinic and surgery. He completed his ophthalmology residency program last year and now works in the Department of Neuro-Ophthalmology and Oculoplastic Surgery at the Ho Chi Minh City Eye Hospital. Dr. Huy is also a junior lecturer in the Ophthalmology Department at the University of Medicine and Pharmacy.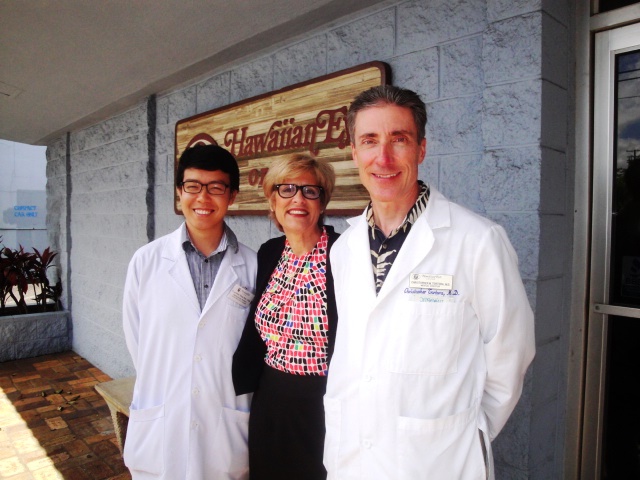 Dr. Tran Dinh Minh Huy with Hawaiian Eye Center's Administrator, Gerrilyn Sylvester and Medical Director Dr. Christopher Tortora.


Hawaiian Eye Show
Christopher Tortora, M.D. and Steve Rhee, D.O. host "The Hawaiian Eye Show," a weekly informational radio program about healthy vision broadcast live every Saturday at 8am on KHVH AM 830 / rebroadcast at 9pm on KHBZ AM 990.

Listen to some of our past radio shows by clicking here